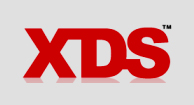 A relatively new venture in the Premadasa Agencies
activity is the promotion of a unique form of security
measure by the way of strengthening plain glass to cause an effective barrier against projectiles and shattering.
The company, Xtreme Defense Security Inc. of United States Of America, through their branch office in Dubai together with Premadasa Agencies Ltd,
Sri Lanka represents a range of products for the security of civilians, Law enforcement personnel and the Armed Forces in Sri Lanka on an exclusive basis.

Most products offered by us are manufactured in the USA and come with internal as well as independent testing reports from United States, British and International standards. They have been used by government and private officers, buildings and vehicles to protect against natural disasters and attacks such as Vandalism, Burglary and Threat of Terrorism.

This Protective Glass Strengthening and Armouring System is composed of a specially blended biaxially oriented polyester (PET) laminate and acrylic adhesive system. The film is treated with a scratch resistant coating on the exterior side and specially formulated and patented high temperature acrylic adhesives (containing powerful ultra-violet light inhibitors) on the installation side. A silicone release liner protects the adhesive unit application.

In this multilevel strengthening system, the most important component, the acrylic adhesive is different from the traditional latex adhesive glues that break down causing the film to "lift" off the glass and appear as large air bubbles. This patented acrylic adhesive is a glass penetrating acrylic chemical bonding agent, that when applied to the glass actually infiltrates and absorbs into the glass pores, hardens thereby strengthening the glass itself
The unique Glass Strengthening product of XDS turns any ordinary glass into a strong super strength protective shield. Thereafter the glass will be 400% stronger and has the capability of holding 500 Kgs of TNT at a distance of 100 Ft. This is the only product available in the world market.

Further we can offer Unmanned Weapon and Explosive detectors, Security Barriers used by United States Defense, Pentagon and CIA, Special type of Fencing Systems with 100% accuracy, Cash- in- transit protection bags etc.